Custom Helmet Graphics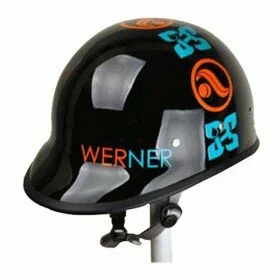 Custom helmet graphics will give your team, club, company or you a professional personalized custom design. We spray up to six applications of clear coat on every helmet to protect the artwork, leave a smooth, beautiful finish and protect your helmet for years to come.
Four Simple Steps
*Please read through all the steps to make sure you understand the process before purchasing.
1Add a helmet selection to your shopping cart
2Click Here to add the Custom Helmet Graphic product to your shopping cart
3Checkout and complete your purchase to receive you Email Order Confirmation

4Send us your completed Custom Graphics Formwith graphic attached

*Completed orders take 10-15 days once your Custom Graphic Form and graphic are received
Image Recommendations
Group Sales
If you are interested in ordering five or more custom graphic helmets be sure to talk with our Groups Sales Department to learn more about how we can help.